Tick Infestation Treatment
Tick Infestation Treatment
Our Tick Treatment Service
Elimination of tick infestations indoors
Technicians conduct a thorough inspection of your home, looking for signs of ticks
Infested rooms in your house are thoroughly sprayed along with furniture, carpets and drapes, where ticks or their larvae may be found
If you have pets, it is imperative that you or your vet treat them against ticks simultaneously with your home treatment, otherwise, your home will become re-infested
If you have a garden, you must treat your lawn and any high density grasses and thick, low-lying foliage
Annual Plan (Quarterly or monthly)

Can be bundled with Comprehensive Pest Control Plan (CPCP)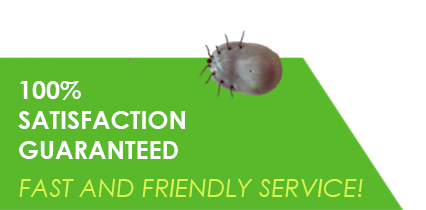 If ticks return within 30 days, then so will we – promptly and free of charge! *
We've built our reputation on standing by our customers with the best guarantee in Egypt
* Only valid if you do NOT have pets as these animals  may re-infest your home
Ticks are a common problem, especially if you have a pet that can bring these parasites inside your home.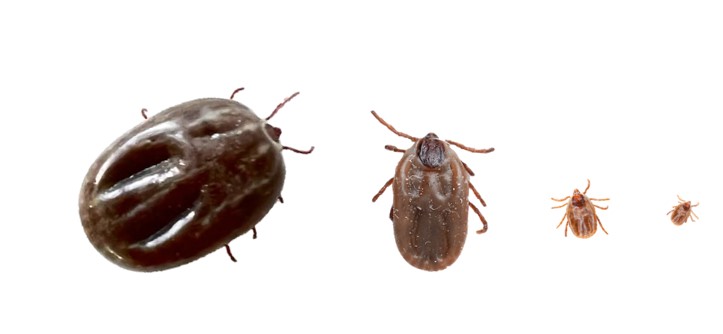 Frequently, when people report having a tick infestation, they believe that they have different types of ticks in their home or on their dogs, when in fact they are observing multiple life stages such as large adults and small seed ticks or larvae. The different stages are progressively larger in size and once a blood meal is taken, tick size within a stage become larger and more variable.
While there exist several species of ticks in Egypt, the most common in urban areas is the Brown Dog Tick.  It is unusual among ticks, in that it can complete its entire life cycle both indoors and outdoors. Because of this, brown dog tick infestations can develop in your home. This species is extremely prolific.  A well-fed female can lay up to 5,000 eggs in 15 days. Being as small as a poppy seed, they usually go unnoticed by house occupants until they have completed a full generation.  The first indication a property owner has that there is a problem is when they start noticing ticks crawling up the walls or on curtains, seeking hiding places in cracks and crevices.
Dogs are the preferred hosts for brown dog ticks, but these parasites will feed on a wide variety of mammals including humans. Brown dog tick management is important as they are a vector of several pathogens that cause canine and human diseases, including Mediterranean Fever which is present in Egypt.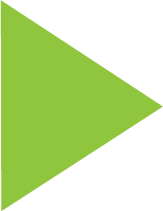 If you have ticks in your home, let our expert technicians treat and control your infestation.*
* Dogs infested with ticks should be treated simultaneously by a professional veterinarian.
Elimination of tick infestations indoors
Technicians conduct a thorough inspection of your home, looking for signs of ticks
Infested rooms in your house are thoroughly sprayed along with furniture, carpets and drapes, where ticks or their larvae may be found
If you have pets, it is imperative that you or your vet treat them against ticks simultaneously with your home treatment, otherwise, your home will become re-infested
If you have a garden, you must treat your lawn and any high density grasses and thick, low-lying foliage
Annual Plan (Quarterly or monthly)

Can be bundled with Comprehensive Pest Control Plan (CPCP)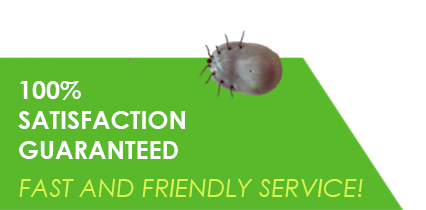 If ticks return within 30 days, then so will we – promptly and free of charge! *
We've built our reputation on standing by our customers with the best guarantee in Egypt
* Only valid if you do NOT have pets as these animals  may re-infest your home