At the heart of everything we do
Integrated Pest Management
is at the heart of everything we do
Integrated Pest Management (IPM) is a common sense way to address pest control. It is a decision-making process with a goal of solving pest problems by the most economical means, and with the least possible hazard to people, homes, businesses, and the environment
Although they are tailored to your specific situation and environment, most of our IPM solutions use the same three-tiered approach:
Inspection and Pest identification
This step helps identify if and what pest problems exist and helps reduce unnecessary use of pesticides.
Prevention
Prevention focuses mainly on eliminating or reducing sources of food, water, and hiding spots that are available to pests, and limiting pest access into and throughout your property. Our Pros can recommend changes which may involve patching holes and crevices, repairing leaks, sealing floor drains and vents, sealing cracks and other access areas for pests.
Control
When necessary, we implement control methods such as mechanical control (trapping), or highly targeted chemicals.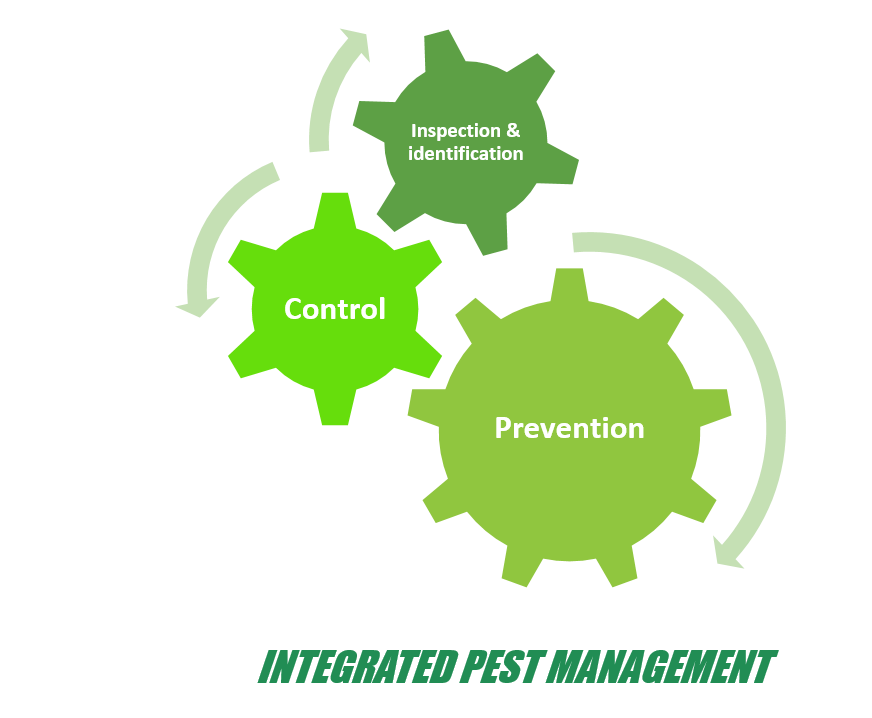 Hiring a company that uses IPM practices helps ensure the safe and effective management of pests in and around your home or business.