When Pesticides are Necessary
We take into account that pests which pose risk to human health and safety, structural integrity, or economic loss should be controlled immediately. This often requires the use of chemicals to quickly reduce pest populations, alongside the application of other Integrated Pest Management measures.
In discharging our responsibilities to you and to the environment, SOTAICO takes advantage of all appropriate pest management options outlined in the IPM program, including the judicious use of approved and responsibly sourced pesticides, as appropriate.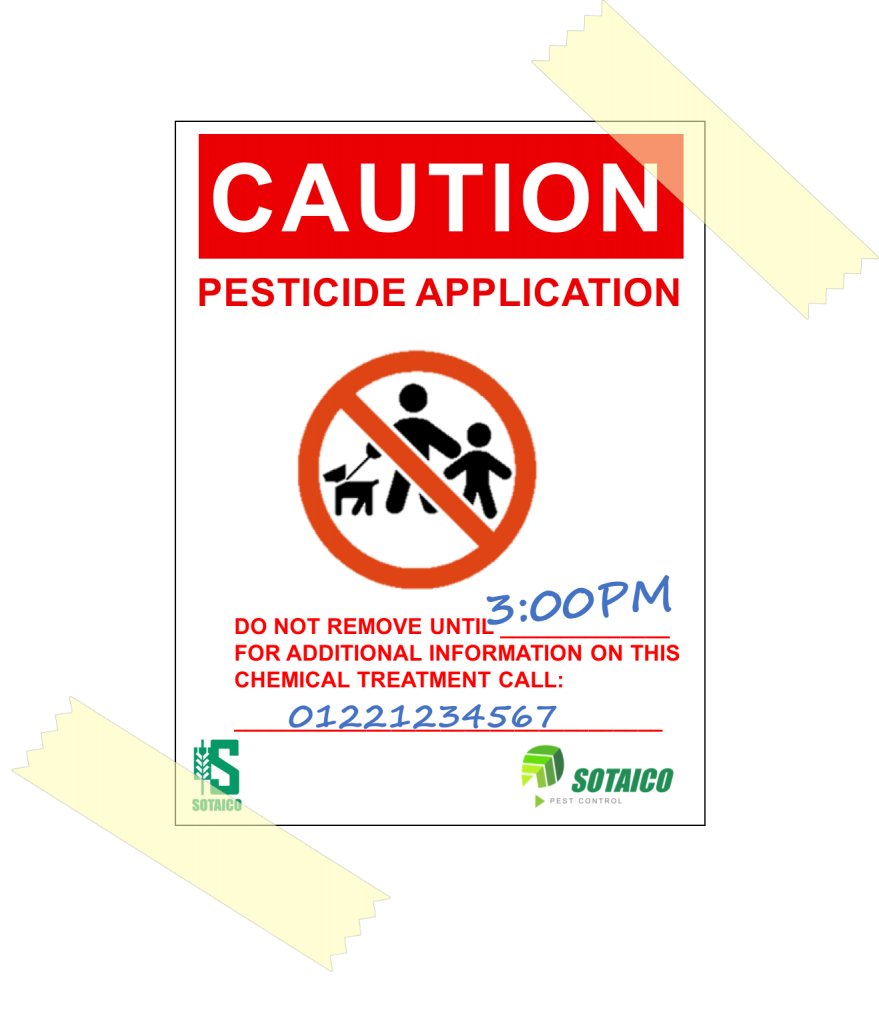 Because we take your health and safety seriously,
We apply insecticides according to need and not by schedule unless necessary.  Routine pesticide application is not a part of IPM.
We only use pesticides which are government approved for residential and commercial use. 
We never use agricultural pesticides, which are readily available on the Egyptian market and, though they can be highly effective and inexpensive, may have detrimental impacts on your – our your pet's – health as well as on the environment.
Our pesticides are properly stored and controlled in our warehouses to ensure they remain active and are within expiry dates
In line with our government-issued license terms, pesticides are blended by our in-house licensed entomologist
We select the safest and most effective formulation (wettable powder, dust, granular product, emulsifiable concentrate, aerosol, bait, or other) for your specific situation. The type of formulation is very important as a poor choice for an application may impact your health